Search results
Stonewall Kitchen Classic Chocolate Chip, Cookie Mix, 16 Ounce, $8.89
Stonewall Kitchen Classic Chocolate Chip Cookie Mix, 17.5 oz Our favorite type of chocolate chip cookie is one that's slightly soft, chewy and, of course, packed with plenty of high-quality chocolate chips. This mix delivers all of that, baking up into ooey-gooey perfection whenever you crave a sweet treat.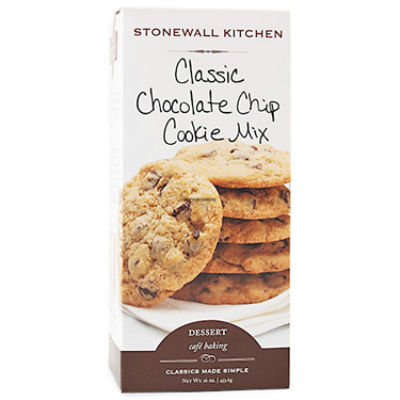 Stonewall Kitchen Classic Chocolate Chip, Cookie Mix, 16 Ounce
Open product description
Mallomars Pure Chocolate, Cookies, 8.2 Ounce, $5.49
Nabisco Mallomars Pure Chocolate Cookies, 8.2 oz This package contains one 8.2 oz box of Mallomars Chocolate Cookies Mallomars chocolate covered cookies have a round graham cracker base topped with marshmallow and covered in dark chocolate Chocolate covered marshmallow cookies are a delicious sweet snack for sharing and savoring Only available seasonally, these holiday cookies are great for any and all occasions from Halloween, Christmas and Valentines Day Mallomars Pure Chocolate Cookies are only found September through March so enjoy them while you can, or stock your freezer so you can satisfy cravings anytime!
Mallomars Pure Chocolate, Cookies, 8.2 Ounce
Open product description