Search results
Tropicana Pure Premium 100% Red Grapefruit Juice 52 Fl Oz Bottle, $3.99
Tropicana Juices are a great tasting and easy way to achieve a power-pack of nutrients with no added sugar. Tropicana Juices have the delicious taste you love and are a convenient way to get more Vitamin C in your diet.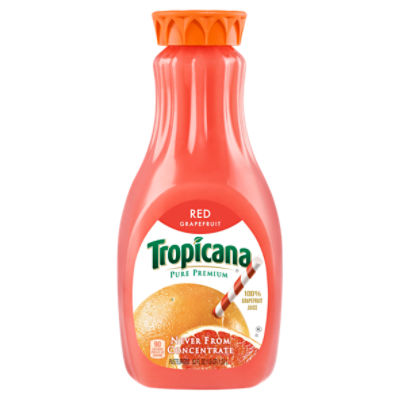 No Artificial Ingredients
No Added Sugar
No High Fructose Corn Syrup
Tropicana Pure Premium 100% Red Grapefruit Juice 52 Fl Oz Bottle
Open Product Description
Simply Grapefruit Juice Bottle, 52 fl oz, $4.29
Images of fresh lemons, simple ingredients, lemonade stands and hot summer days all come to mind when you think of "lemonade.'' Nothing beats the taste of a homemade pitcher, and with Simply Lemonade, the taste of that classic lemonade has been captured and bottled perfectly.n nMade with real lemon juice and other all-natural ingredients, it's everything you love about lemonade—minus the inconvenience of having to make it yourself.n nWith Simply Lemonade, the difference is clear. Clear enough that you can see the all-natural ingredients inside. Because with Simply, there's nothing to hide.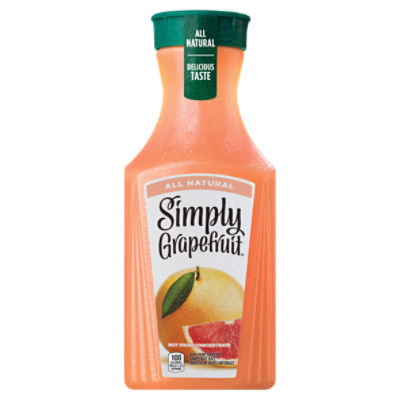 Simply Grapefruit Juice Bottle, 52 fl oz
Open Product Description