Search results
Fresh Seafood Department Fresh Atlantic Salmon Fillet-farm raised, 1 pound, $7.99/lb
All of our Fresh Atlantic Salmon Fillets are fresh & never frozen. ShopRite only sells large salmon fillets which gives you a thicker & tastier fillet loaded with heart healthy omega 3 fatty acids.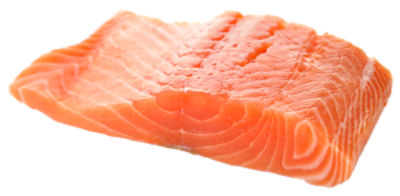 Fresh Seafood Department Fresh Atlantic Salmon Fillet-farm raised, 1 pound
Open product description
Final cost based on weight
Fresh Seafood Department Fresh Organic Salmon Fillet, 1 pound, $14.99/lb
Our Best Salmon Fillet is always flown directly from Northern Europe & meets the strictest European guidelines. Once you try this Premium Organic Salmon we think you'll agree it's simply the best.

Fresh Seafood Department Fresh Organic Salmon Fillet, 1 pound
Open product description
Final cost based on weight