Search results
Bruce's Yams Cut Sweet Potatoes in Syrup, 40 oz, $4.79
There's Power In the YamsnDiscover earth's natural superfood!n• All natural with no additives or preservativesn• Made with all natural cane sugarn• Excellent source of vitamin A and beta carotenen• No artificial flavorsn• Naturally gluten freen• Non-GMOnEnjoy them sliced, diced, baked or blended.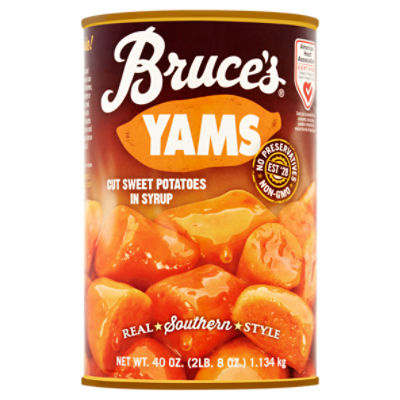 Bruce's Yams Cut Sweet Potatoes in Syrup, 40 oz
Open Product Description
Bruce's Candied Yams Cut Sweet Potatoes, 16 oz, $2.99
Old-Time Flavor, Today's ConveniencenPacked fresh with natural ingredients such as cinnamon, nutmeg and brown sugar, Bruce's Candied Yams make serving wholesome goodness quick and easy.nJust heat and serve as a wonderful substitute for white potatoes or rice to compliment any protein directly from the can. Or, try them as an ingredient in casseroles, pies, breads, and muffins.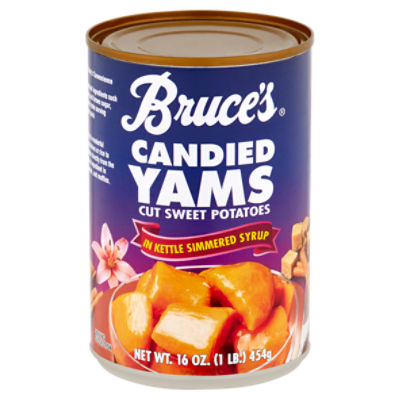 Bruce's Candied Yams Cut Sweet Potatoes, 16 oz
Open Product Description