Search results
Near East Original Couscous Mix, 10 oz, $2.99
Our original plain couscous is a great way to add a special touch to your meal. The small granules of Mediterranean-style pasta made from semolina wheat cook to fluffy perfection in 5 minutes and can be easily combined with many spices for a new experience every time.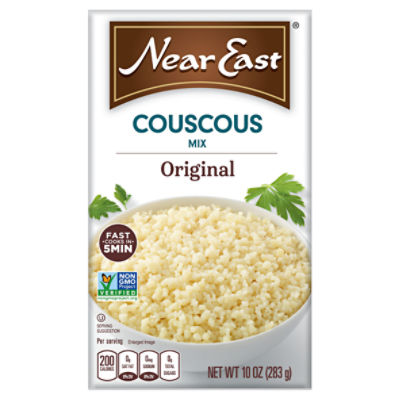 Near East Original Couscous Mix, 10 oz
Open Product Description
Loi Couscoussaki Pasta, 16 oz, $3.49
Loi Couscoussaki Pasta, 16 oz Loi Pasta® Couscoussaki is a small Greek pasta, made from durum wheat semolina. Larger than traditional couscous, but smaller than fregula, Loi Couscoussaki is the ideal petite pasta. Light in flavor and texture, this pasta is delightful in soups, sides and salads, yet can stand on its own when cooked and dressed simply with olive oil - Loi Couscoussaki is the perfect pasta!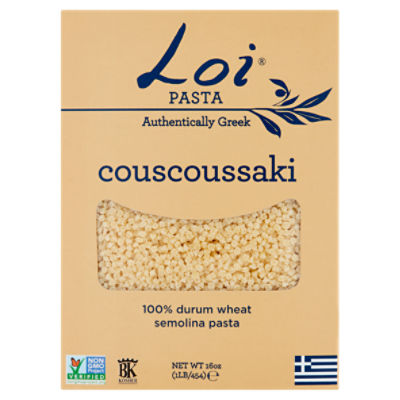 Loi Couscoussaki Pasta, 16 oz
Open Product Description