Search results
Brunckhorst's Boar's Head All Natural Blazing Buffalo Chicken Sausage, 12 oz, $9.99
*No artificial ingredients, minimally processed.nnChicken Used Has No Added Hormones‡n‡Federal regulations prohibit the use of hormones in poultry.nnChicken used is humanely raised†n†Boar's Head Brand® defines humanely raised as animals raised with shelter, resting areas, sufficient space and the ability to engage in natural behaviors.nn70% Less Fat**n**70% less fat than USDA data for pork sausage. Fat 9g per serving compared to 31g for USDA data for fully cooked pork sausage.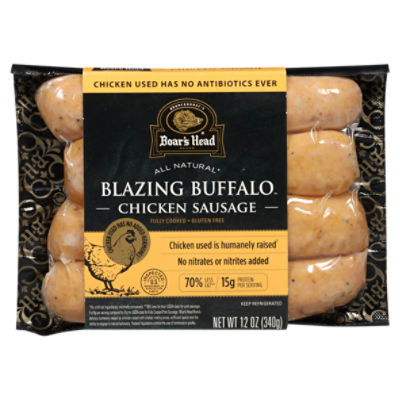 Brunckhorst's Boar's Head All Natural Blazing Buffalo Chicken Sausage, 12 oz
Open Product Description
Brunckhorst's Boar's Head All Natural Salame with White Wine, 8 oz, $12.99
A Mediterranean Classic Made with a Savory Blend of All Natural* Pork, White Wine and Traditional Spices to Create a Rich, Mild Flavor.nn*No Artificial Ingredients, Minimally Processed. No Preservatives, No Nitrite or Nitrate Added, Except for the Naturally Occurring Nitrite in Sea Salt and Celery Powder.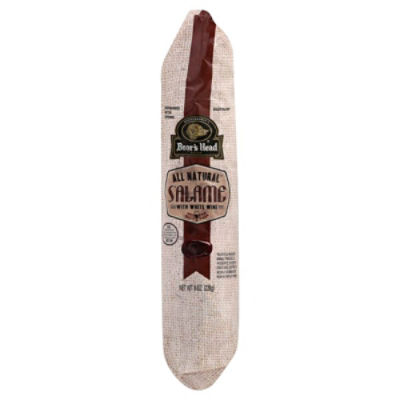 Brunckhorst's Boar's Head All Natural Salame with White Wine, 8 oz
Open Product Description